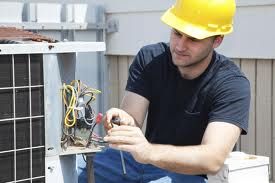 For all your HVAC printing needs!
Whether you are looking for Carbonless Forms, Brochures, Magnets, Stickers or any of the other items you require in your daily HVAC business, Precision Printing has you covered. Having worked with many HVAC specialist, we can supply the items you need most, and will bring those items right to your door with "Free" delivery on every order. To make things more conveinent we offer a complementary online Customer Portal System where you can order all your most frequently used items from your own online "Personal Website"!

Your time is important, so we want to fit into your schedule. Fill out the form below and a Customer Service Representative will be happy to contact you to schedule an appointment time that works best. If you prefer, please feel free to Request An Estimate online and start seeing what a difference Precision Printing can make for you!
---
Carbonless Forms

Successful companies in the heating and cooling business require Carbonless forms for the everyday managing of jobs. We can design and produce carbonless forms for any number of uses, whether it's Maintenance Agreements, Tune-Up Checklists, and More. If it's a custom form you need, we can produce it!

Office Stationary

We produce a large assortment of office stationery. From Letterhead, Envelopes,Business cards and more. We can provide you with Office Stationary that will give your company a professional look that will be sure to impress!

Postcards

We can Design,Print and even Direct mail a Postcard that will offer a great solution to your marketing challenges. Whatever message you choose to promote, whether it's a Discount, Special Offer, or a whole host of others, Postcards provide a quick turnaround at an affordable price with a great return on investment!

Brochures

Don't risk losing future business due to lack of effective sales materials. Make sure your servicemen leave something of value behind on their next repair call. We can design an HVAC brochure that helps cross sell your other services like PMA (Planned Maintenance Agreements), furnaces, air conditioners, humidifiers, etc.

Stickers

The first place a homeowner goes when there is trouble with an Air Conditioner, or Furnace, is directly to that equipment to check it out. Be sure to have a sticker ready and waiting to let them know who to call. We offer HVAC stickers for furnaces, air conditioning units, water heaters, humidifiers, and more!

Yard Signs

On a typical service call, your van is only in the driveway for a few hours, but our handy Yard Signs stay there for days (or weeks) giving your company free advertising and exposure. Precision Printing's yard signs come with a metal frame that fits in the pre-glued sides so there is no stapling needed.

Door Hangers

Door hangers are a great way to communicate with customers when they are not home. Use them to let customers know when they missed a service appointment, or for those homeowners who are hard to contact for maintenance. We can help design a custom door hanger for any of your specific needs.

Magnets

Magnets are a great way to keep your number front and center with homeowners. You can choose from classic business card magnets or custom shaped ones like our HVAC van and truck magnets.

Presentation Folders

Presentation Folders help project a professional appearance for your HVAC company sales. Presentation Folders are ideal for leaving information such as satisfaction guarantees, benefits of PMAs (Planned Maintenance Agreement), or any other service you are promoting to influence and impress a new or existing client.